---
27 More Pretty Photos From My Trip to Africa (Plus a Video!)
Posted: 14 Feb 2013 07:35 AM PST
Last December, I went to Africa with G Adventures and it was life changing. Africa is beautiful, breathtaking, and as I said before like "God's zoo." I took over 800 photos during my short three week trip. I put up some photos last month and since I had so many, I wanted to share some more today. There are just too many good ones. So without further rambling, here's 27 more photos to kick start your day: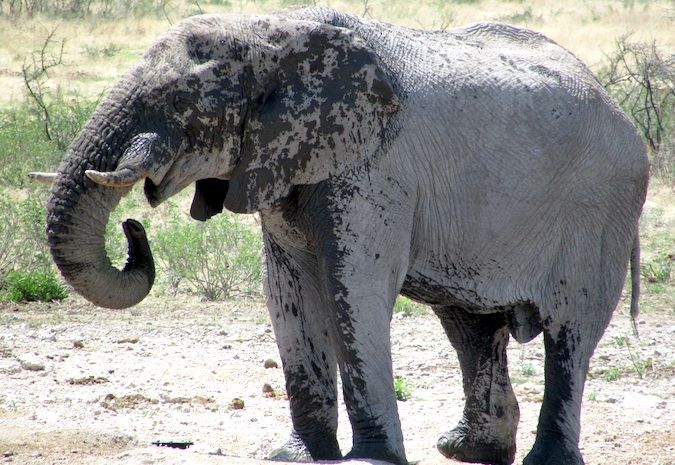 An elephant keeping himself cool in Namibia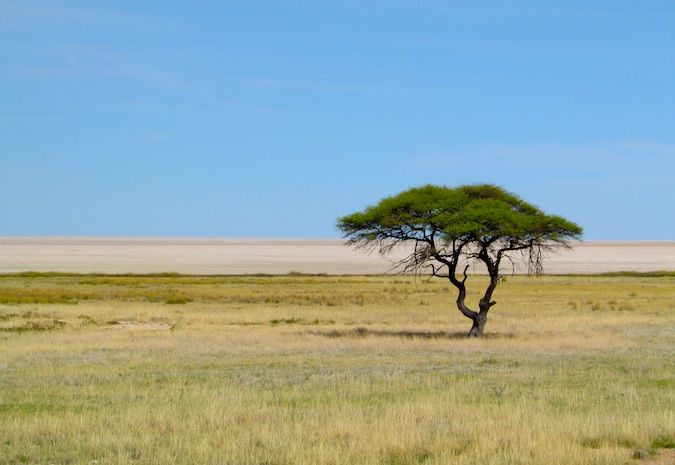 A lone tree in the savannah in Namibia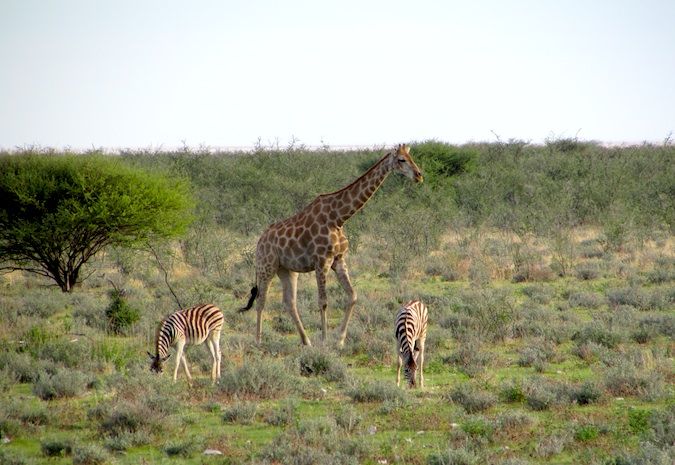 Zebras and a giraffe out for a stroll in Etosha National Park, Namibia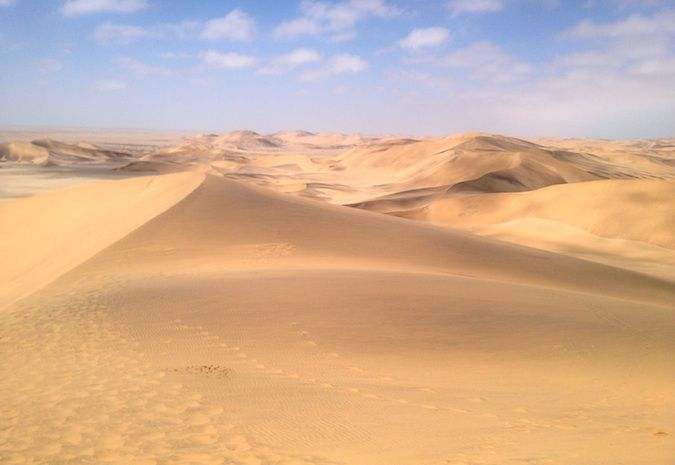 Sand dunes outside Swakopmund, Namibia. I didn't touch this photo up. This is what they actually look like! Crazy, huh? It's like a painting.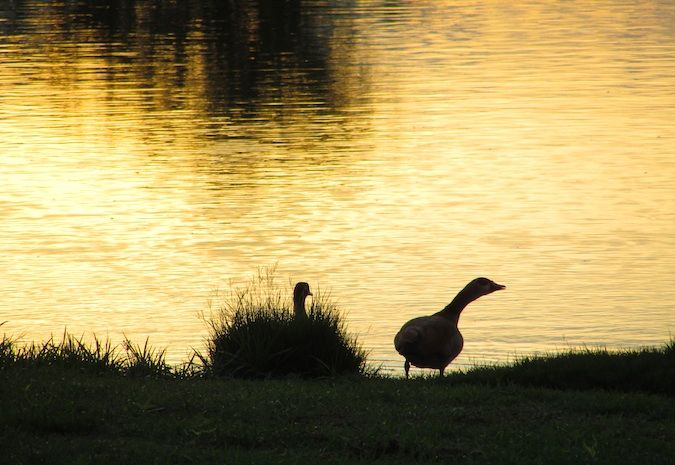 Some ducks hanging out at the watering hole during sunset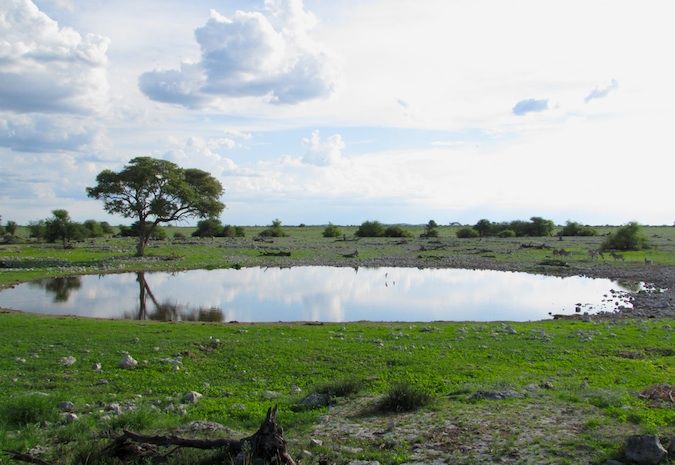 The watering hole in Etosha, Namibia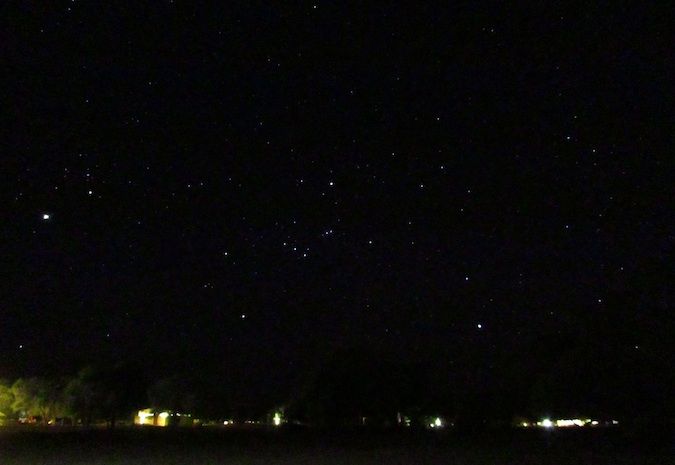 The night sky. My camera doesn't have a very sensitive lens but you get the idea – you can see a lot of stars in the sky in Africa.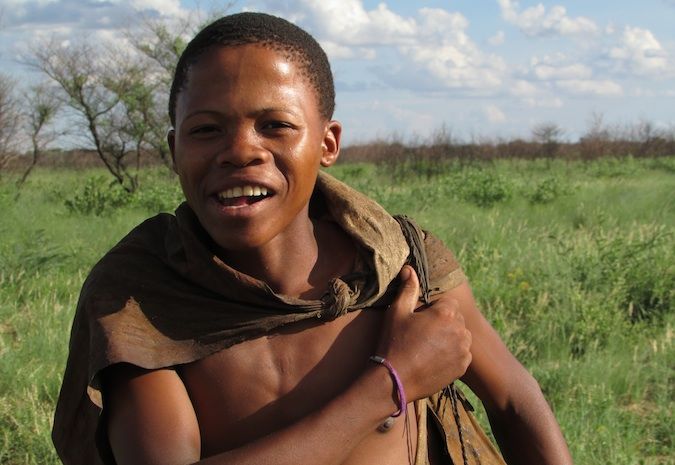 A wise bushman from Botswana. He was always happy and energetic in his explanations about the plants.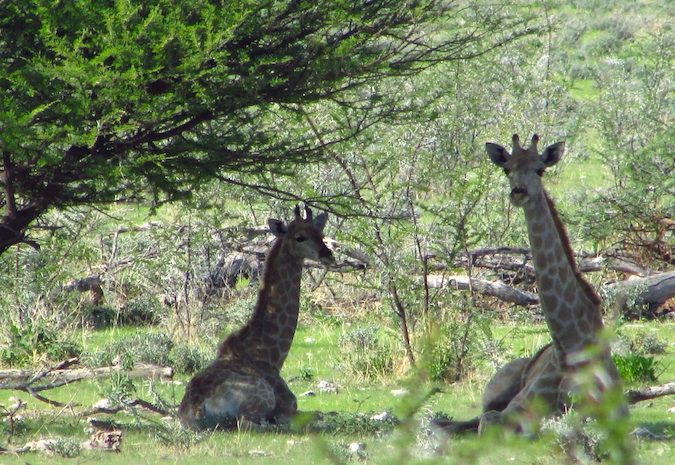 Giraffes lounging in the shade in Etosha. My guide said that this sight is rare because if they sit down, it makes them easy targets for predators. If they are sitting, it means they feel very safe.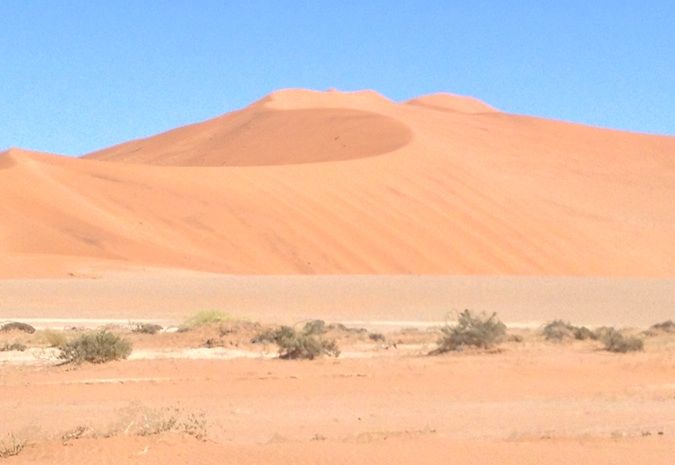 The red dunes of Deadvlei, Namibia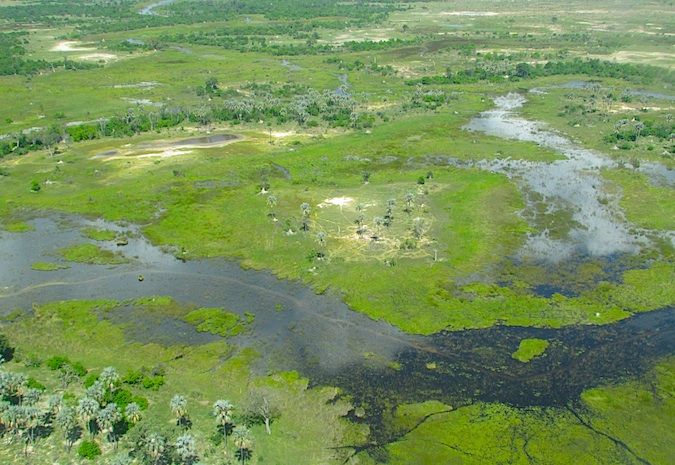 The Okavango Delta in Botswana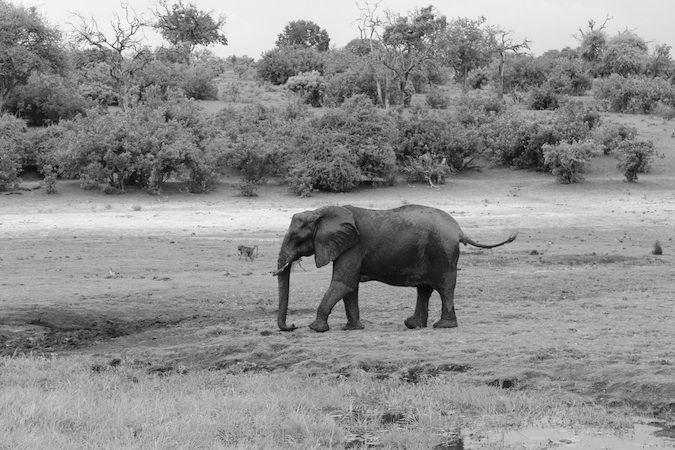 An elephant at the Chobe River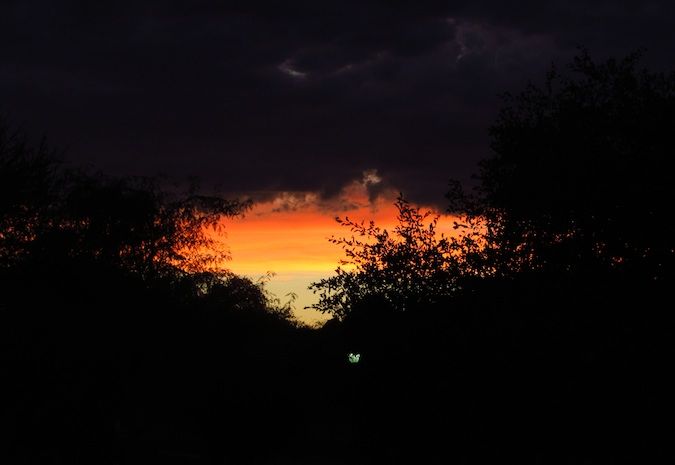 I have no idea where this sunset was but pretty huh?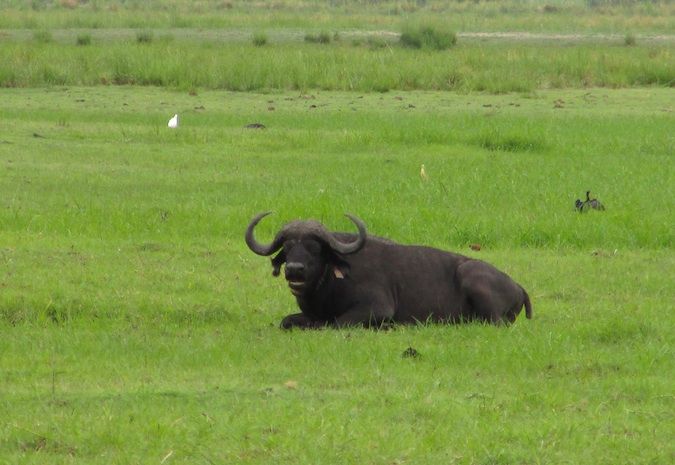 A lazy water buffalo in Chobe River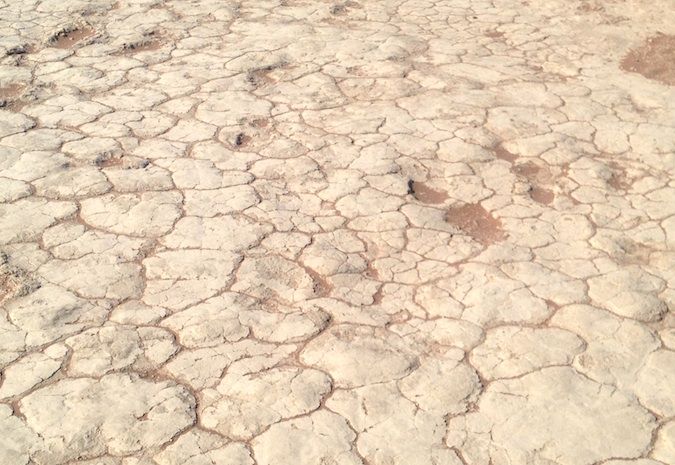 The cracked earth of Deadvlei, Namibia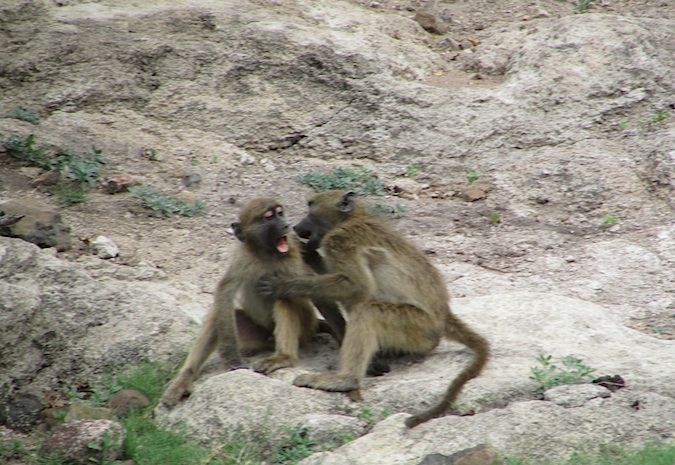 Fighting (or kissing?) monkeys in the Chobe River, Botswana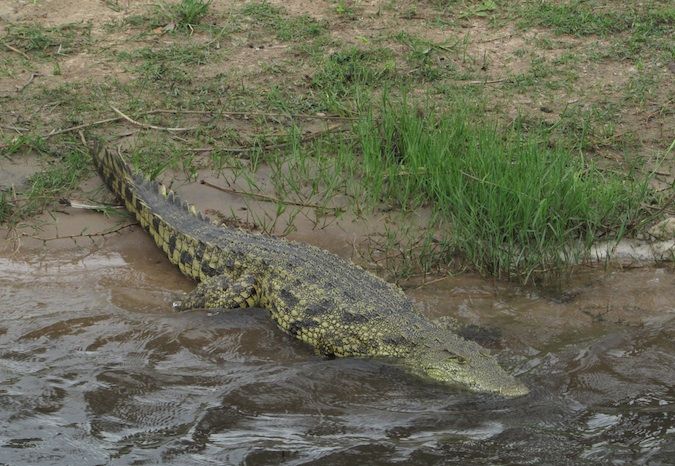 A crocodile in the Chobe River, Botswana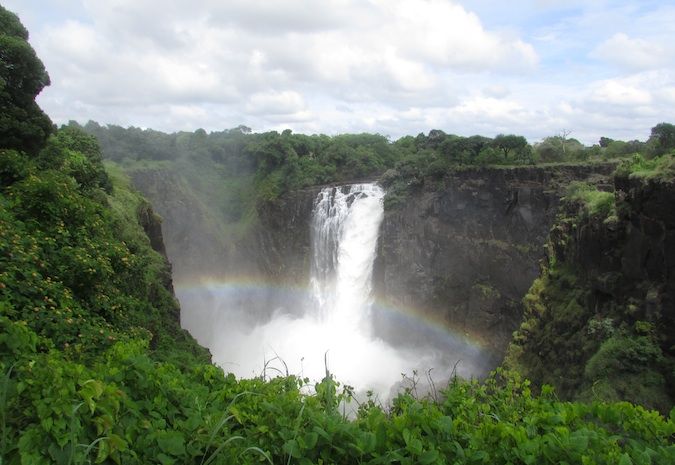 Victoria Falls in Zimbabwe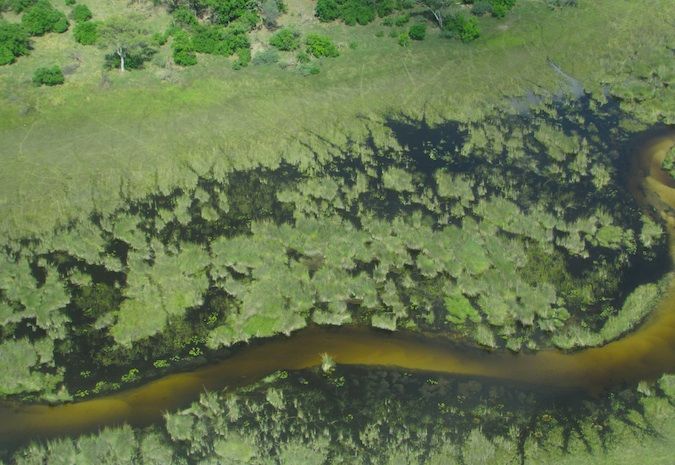 The Okavango Delta in Botswana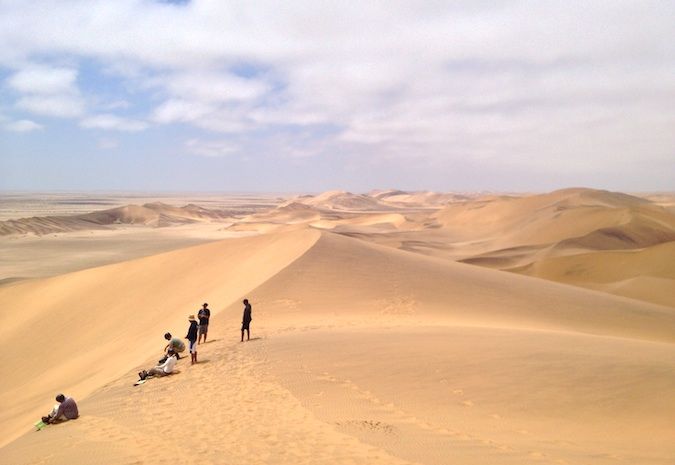 Sandboarding in outside Swakopmund, Namibia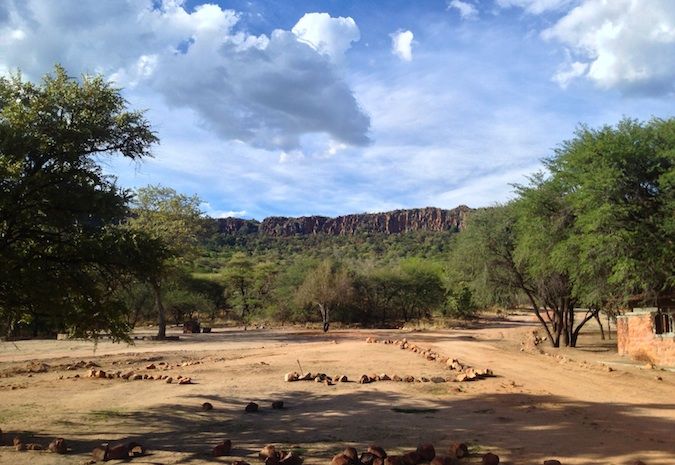 Somewhere in Namibia…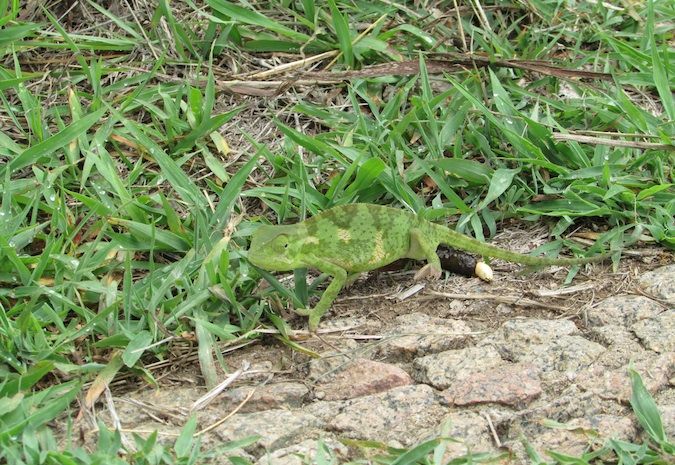 Karma karma karma karma karma chameleon…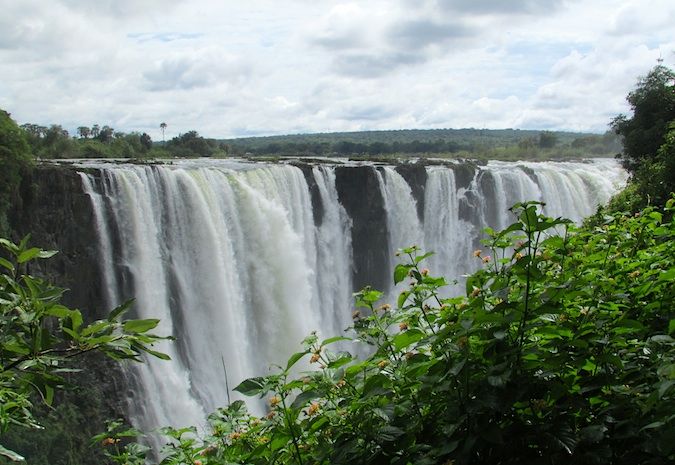 Victoria falls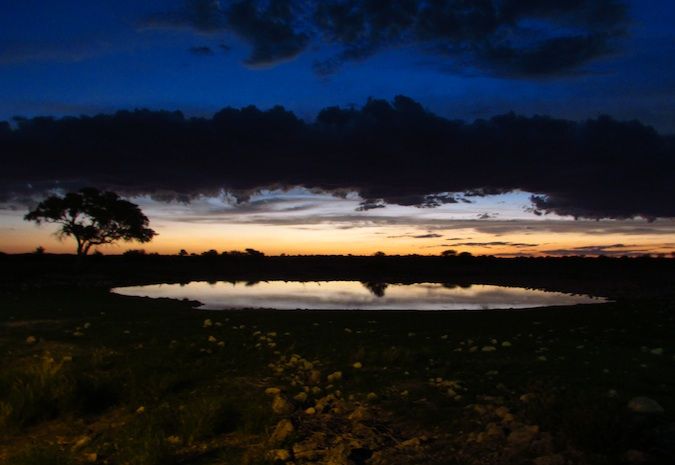 Sunset at the watering hole in Etosha National Park, Namibia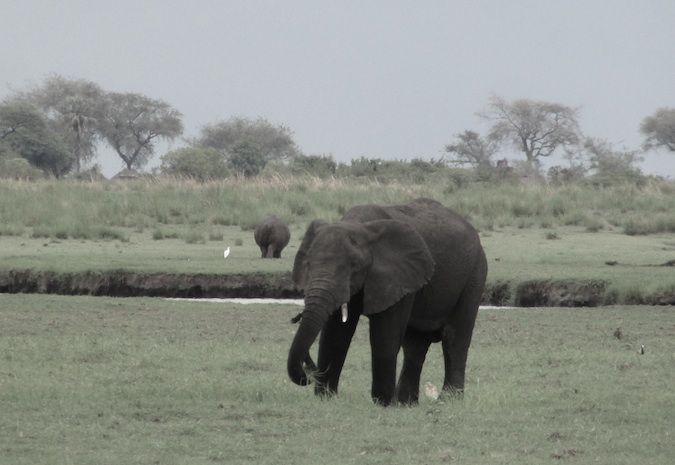 More elephants in Chobe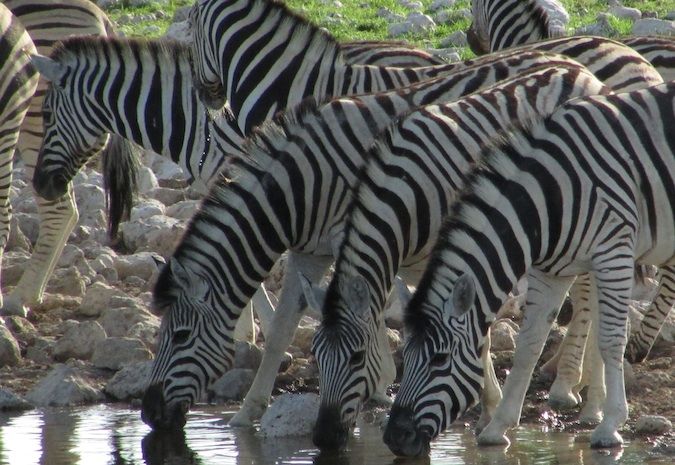 Zebras at the watering hole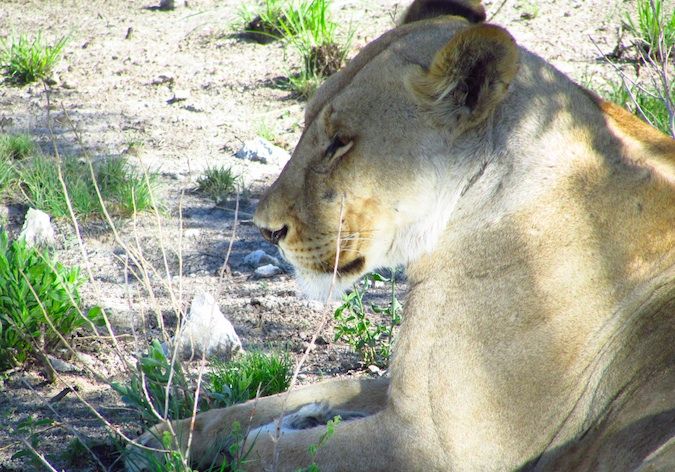 A lioness in Etosha National Park
And here is a video of some dancing in Damaraland, Namibia (it's a bit cheesy but they have great voices):

I can't wait to get back to explore more of Africa. I only scratched the surface but in my short time I saw such diversity that I look forward to going back…sooner rather than later I hope.
P.S. – Next Monday, I am in Washington D.C. for my book tour. I'll be at Comet Ping Pong
on 5037 Connecticut Ave NW at 7 pm. For more information, here is the event page.
27 More Pretty Photos From My Trip to Africa (Plus a Video!) is a post from: Nomadic Matt's Travel Site
You are subscribed to email updates from Nomadic Matt's Travel Site
To stop receiving these emails, you may unsubscribe now.
Email delivery powered by Google
Google Inc., 20 West Kinzie, Chicago IL USA 60610