| | |
| --- | --- |
| | |
---
Five of the world's most expensive luxury hotels
Posted: 14 Jan 2013 05:19 PM PST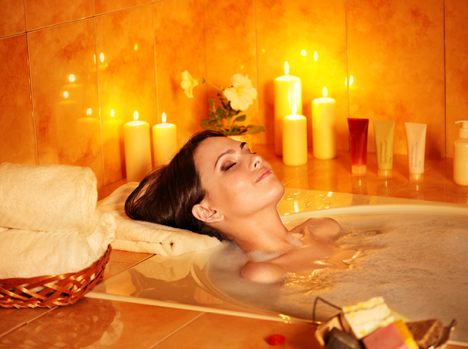 Luxury hotels have long since been regarded as the cream of the crop in the hospitality sector, but the recession has done a lot to ensure only the highest-earning individuals can stay in them.
Luxury hotels can provide guests with an out-of-this-world experience though, so if you're considering a holiday this year you might want to think about basing yourself in one of the following five options. They might be pricy, but you're guaranteed a good stay at these hotels!
1. The Royal Mansour
Cost Per Person, Per Night: £1,176
The Royal Mansour in Marrakech, Morocco, doesn't have hotel rooms, bungalows or cottages; it has traditional Moroccan riads. These luxurious houses feature hand-carved ceilings, silk bed linen, private courtyards, roof terraces and more. Better yet, every riad comes with its very own butler.
2. Hotel Pitrizza
Cost Per Person, Per Night: £737
This hotel in Costa Smeralda, Italy, is designed for those that want the utmost in luxurious living. Set in an exclusive venue, the hotel has 58 guest rooms and a selection of villas. The accommodation offers spectacular views over the Mediterranean landscape. The rooms and villas have private balconies and patios, living rooms, spacious bathrooms and alfresco dining. The villas also have heated swimming pools.
3. Le Dune, Forte Village Resort
Cost Per Person, Per Night: £482
Located in Sardinia, Italy this hotel consists of a number of secluded bungalows and hotel suites that can be booked throughout the year. They're positioned just a stone's throw from the beach, but are within walking distance of the facilities at the Forte Village Resort.
4. Villa del Parco
Cost Per Person, Per Night: £482
Also located in the Forte Village resort is Villa del Parco, a relatively small Sardinian hotel. It too has a selection of hotel rooms and bungalows, and is connected to the resort's spa by a private passage. The hotel is beautifully surrounded by nature, so guests can take in the stunning sights and sounds of the Mediterranean during their stay.
5. Amankora & Spa
Cost Per Person, Per Night: £480
Bhutan is a relatively little-known country in South East Asia and is home to the Amankora & Spa Hotel, where guests can lose themselves in luxury. Each room comes with a king size bed and a private lounge, along with views over the amazing landscape of the Himalayan Mountains.
If staying at one of these hotels would be completely out of your price range (as it would be for many of us) you might want to consider staying in the UK for your break this year. 30% of Britons stayed in the UK for their break in 2012, and this trend seems to be staying strong for 2013. Begin your search for an amazing UK hotel by looking online now.
This article was provided by Barton Grange, a hotel and bistro in Preston.
[Image courtesy of Shutterstock.]
Five of the world's most expensive luxury hotels from itravelnet.com - Travel Directory
Guide to the top travel locations in the UK: Cornwall
Posted: 14 Jan 2013 03:05 PM PST
Planning a 'staycation' this year? You don't need to go far to enjoy beautiful beaches, stunning views and renowned restaurants. Filled with culture, natural beauty and exciting watersports, there is something to suit everyone, and there's no better way to take it all in than a cosy self-catered cottage, for a relaxing and enjoyable trip. To help you get the best out of Cornwall, check out our top tips:
Indulge your tastebuds in beautiful Padstow
The traditional fishing port of Padstow is one of the most character-filled spots in Cornwall – with soft, sandy beaches all around, you'll never be far from the perfect place to enjoy the sun, and with a stark, rugged coastline overhead, Padstow boasts some incredible views. From the comfort of your self-catered home, you can check out the breath-taking scenery around the town using the gorgeous walking and cycling trails, the most famed of which is the renowned Camel trail.
Padstow's particular coastal location also makes it a dream for foodies – and the host of celebrity chefs in the region will leave you spoilt for choice. Rick Stein cooks up delectable fresh seafood from the rich, local shores, while Jamie Oliver's Fifteen also makes a memorable night out. Don't forget to check out the smaller locals either – take a break from an invigorating walk at one of the many local cafés and enjoy a tempting cream tea, as well as beach side eateries, for traditional and contemporary seaside fare.
Cultural treasures uncovered in Fowey
Don't be fooled by the sleepy, picture-postcard pretty scenery of the medieval town of Fowey – this Cornish gem is packed with history, excitement and attractions of every kind. With several cottages in and near to Fowey, you'll be perfectly positioned to explore the town and its surrounding attractions. Culture lovers will enjoy the variety of galleries and local stores nearby – showcasing some of the best in local talent. Plus with the world-famous Eden Project just seven miles from Fowey, you'll love exploring the dazzling array of botanical beauty on display.
Fowey also holds a special event for literary types – with its annual Daphne du Maurier festival; you'll find the town comes alive with special readings, celebrity guests and intriguing entertainment in honour of the classic thriller writer. Taking place every year in May, it's an event not to be missed.
Find breathtaking excitement at Bude
If 'taking it easy' is not your thing, then Bude is the place for you. Packed to the brim with watersports of all varieties, Bude has a great range of activities for all ages. Whatever the weather, you'll want to head out bright and early to make the most of Bude's offerings.
Bude is renowned amongst surfers and watersports fans – whether you're an experienced pro or a beginner, you'll find a great range of resources to help you get out on the waves. If you're feeling more adventurous, try your hand at kayaking and canoeing, rock climbing and mountain-boarding. If you really want to get the adrenalin going, then you can't miss out on zorbing down hills at mind-blowing speeds!
Whether you're a foodie or a sports fan, you'll have a fantastic time in this coastal gem. Discover more about our stunning range of self-catered cottages across Cornwall and find your perfect location.
Bio
This article was provided by Sarah Jarvis of Independent Cottages, where you will find hundreds of privately owned self catering holiday properties in Cornwall and across the UK and Ireland.
Guide to the top travel locations in the UK: Cornwall from itravelnet.com - Travel Directory
You are subscribed to email updates from itravelnet.com Travel Blog
To stop receiving these emails, you may unsubscribe now.
Email delivery powered by Google
Google Inc., 20 West Kinzie, Chicago IL USA 60610