---
Posted: 11 Dec 2012 08:44 AM PST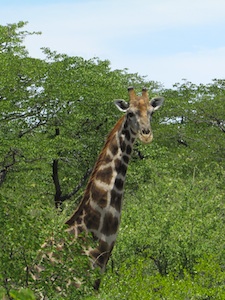 Hello from Africa! I'm back in civilization for a brief moment and thought I would give you a quick update. Africa has been wonderful. I'm currently in the Namibian capital of Windhoek, dropping people off from my G Adventures tour and adding some new faces. The next stop? A week in Botswana before I head to Victoria Falls and finish my trip in Zambia.
Twelve days into my trip, I can tell you Africa is all it is cracked up to be. While I've only seen South Africa and Namibia, I am constantly amazed each day and my notions about Africa have been turned upside down. Africa is God's zoo. To be so close to so many animals really gives you an appreciation for nature and the wild. I've taken close to one thousand photos (see below for a small sample) and am looking forward to taking even more during my last week.
The landscape here is primal. When compared to all the other places I've visited in the world, Africa seems untouched. Animals roam freely throughout the land. For miles upon miles upon miles, you see nothing as you barrel down unkept dirt roads. Once in a while, you pass people walking along the road and wonder, as you notice nothing around, "where on Earth they could be going?"
Each sunset and sunrise only gets better with each passing day. I've never seen so many vivid colors so often in a row.
This trip has given me a lot to think about and while I'll save those deep thoughts for another blog post, I can say Africa has taught me at least one thing: I'm not a country boy. While I always cherish being out in nature, setting up and taking down a tent and sleeping in a sleeping bag is not fun. Nature is awesome but after 2 or 3 days of roughing it, I'm ready to head back to civilization. I like beds, pillows, and other creature comforts. I remember when I went camping in Australia (5 years ago) and we stayed in permanent campsites. The tents were set up with little beds that you threw a sleeping bag on. That was enough roughing it for me.
But here in Africa, I have to worry about black mambas, scorpions, baboons, and being eaten by hyenas if I decide I need to get out of my tent at 3 a.m. for a bathroom break. (O.K., I'm probably not going to die on the way to the bathroom but I'm still freaked out!)
Simply put, I'm a big baby city boy. And you know what? I'm O.K. with that. I like cities.
I picked a camping tour because I wanted to see Africa from the ground not a hotel room and, despite my wimpy city boy ways, don't regret doing it. The best trips are always the ones where you push yourself out of your comfort zone a bit.
After all, this is Africa.
I can deal with a little camping if that's what it takes to see it. And even though I long for the days where I can leave my bed without having to worry about snakes, everything I've seen has made the camping worth it.
And I'm super excited, too, for the bush walks and scenic flights in Botswana.
Anyways, here are five photos to whet your appetite: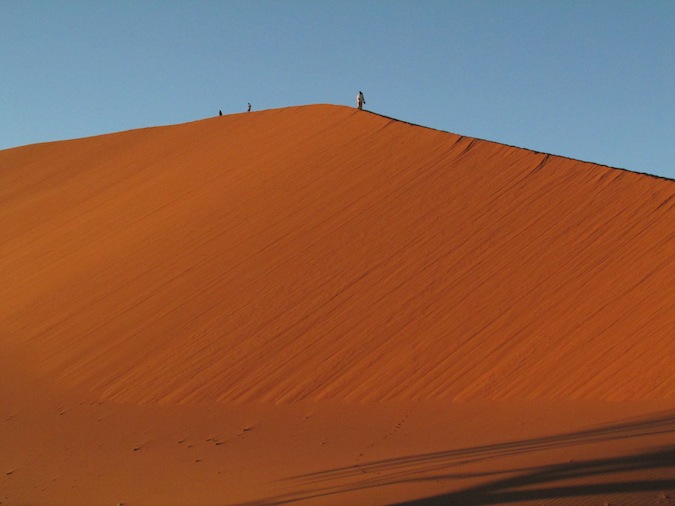 Namibia's famous Dune 45 at sunrise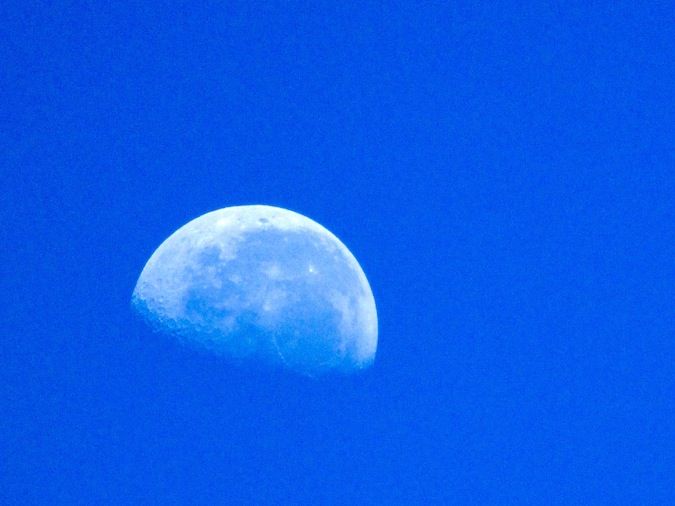 A very clear shot of the moon at 9 a.m. in Namibia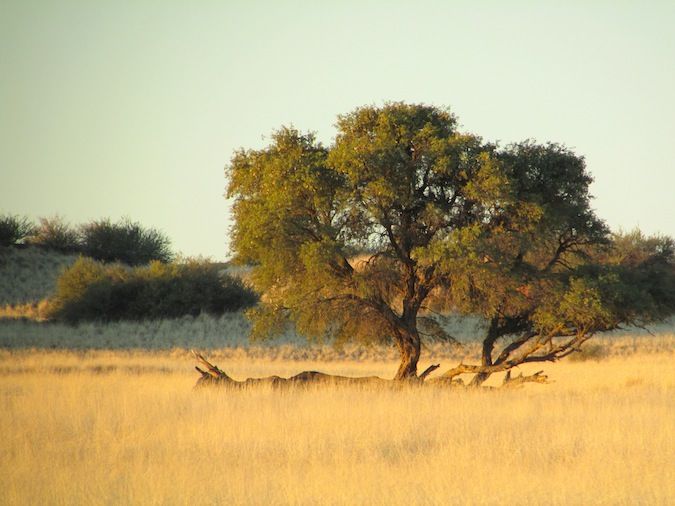 Savannah somewhere in South Africa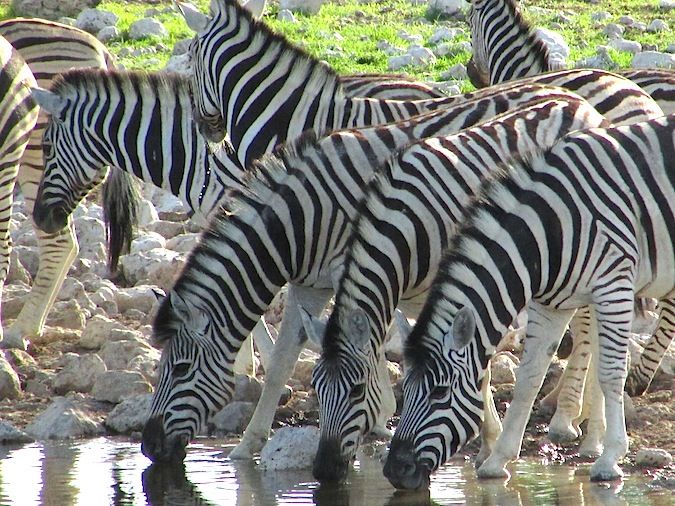 Zebras in Etosha National Park, Namibia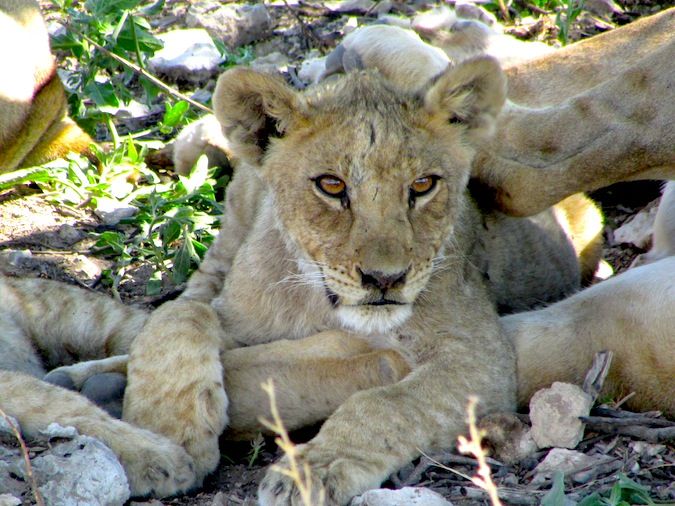 A baby lion in Etosha National Park (even more cute photos to come in the future)
Updates From Africa is a post from: Nomadic Matt's Travel Site
You are subscribed to email updates from Nomadic Matt's Travel Site
To stop receiving these emails, you may unsubscribe now.
Email delivery powered by Google
Google Inc., 20 West Kinzie, Chicago IL USA 60610