| | |
| --- | --- |
| | |
---
2013 Hotel and Hospitality Trends
Posted: 27 Nov 2012 06:09 PM PST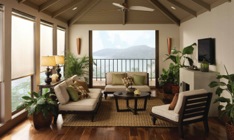 The hotel industry has enjoyed a good year thanks to the Olympics and the Queen's Jubilee, and London in particular has experienced growth in 2012. However, 2013 is not forecast to be as successful, and consumers want better facilities at lower prices. This pushes hotel chains and independent hoteliers to trim their spending and offer unique services where possible to entice customers.
Online bookings and mobile searches are increasing, and this is an area in which the hospitality area will need to have a solid presence in order to make profits. Online bookings are slowly but steadily rising, but the use of mobile devices to search for hotels is soaring. Websites that will display correctly on smart phones are essential to allow customers to explore facilities, rooms and rates, and simple online booking systems are also desirable.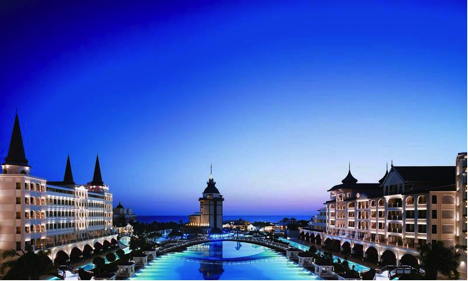 Many hotel chains are now pouring money into regeneration whilst work and source prices are low, in anticipation of growth in the coming years. Sleek, modern and attractive interiors are essential, and allow hotels to charge higher prices for their rooms. Every hotel can look smart and up-to-date, and this can be as simple as installing new carpets, replacing mattresses regularly, and having a prompt cycle of sheets and towels.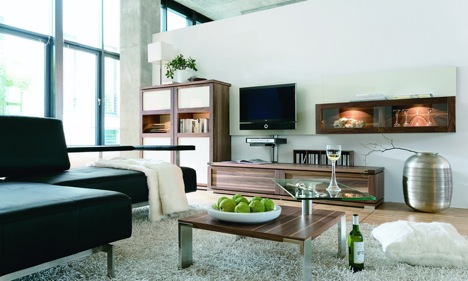 High-end hotels are investing in digital technology to allow customers to enjoy a better level of connectivity during their stay. A good internet connection is essential in any hotel, and wi fi access is now considered standard. Digital hotel TV systems can allow users to book activities or room service through their television screens, and don't forget aspects like lighting and air conditioning. Consumers want options to make their room as homely as possible, so different lighting combinations or the use of dimmer switches can work well, as do easy-to-use air conditioning panels.
2013 is set to be a difficult year for the hospitality industry, but with a little planning and sensible investment, it could make way for more successful years to come.
2013 Hotel and Hospitality Trends from itravelnet.com - Travel Directory
Posted: 27 Nov 2012 04:14 PM PST
Backpacking, for some at least, is no longer the same as it was ten or fifteen years ago. Every year, travelling and backpacking accessories get more and more adept for dealing with all kinds of things while you're on the road.
While the traditional purist would eschew the use of such gadgets, others who aren't too used to roughing it out might want to take a look at some of the best ones we've picked out for you below. It just might be the right time to go online and type in 'sell iPad' into Google – you'll want to start saving up for these!
The PowerTrekk Charger
You can probably remember those hand-powered dynamo chargers that were on the market several years ago. You had to plug your phone in, and then wind the charger constantly to keep your phone alive out in the wilderness.
Tedious, right? The PowerTrekk Charger manages to solve the problem of being cut off from electricity when you need to check your messages or make an important call. Released early this year, the PowerTrekk Charger runs on water.
The water supplies hydrogen, which is kept in a solid state inside the charger, inside cartridges that are easily replaceable.
Bottle-top tripod
No backpacking trip is ever going to be complete without a whole set of photographs to show off to your friends and family when you return.
Unfortunately, whenever a friend returns and is eager to show his or her photographs to you, you find yourself submitting to a series of photos shot badly, with an unsteady hand. This is what it's like, on the road.
It's fair enough – no one can be expected to carry a tripod along with them. Fortunately, there's a nifty little device that screws itself onto bottle-tops for those photographs that you want to take of people you meet along the road. They're cheap, and make for good, steady shots!
Mini Maglite
Maglites come in all shapes and sizes; some of them are so big and heavy that you could consider them a lethal weapon! However, mini maglites are also now available. These torches are small and light, and for their size, they are incredibly powerful.
You might think that you won't really need one, but we could fill this article with endless situations where you'll wish you had a torch!
First Need XL Water Purifier
This is for the hardcore backpackers who are going deep, deep into the wild. Once you've run out of bottled water, you're going to be tempted to drink free-flowing water from river streams.
Of course, you shouldn't drink water from sources like these when you're travelling; you could get all kinds of infections that won't be fun at all out there in the wild. The First Need XL Water Purifier gets around this problem pretty well.
It pumps the water into any container you have pretty quickly – and doesn't weigh too much. If you're saving up for multiple backpacking gadgets, you probably will want to start Googling 'Sell HTC Wildfire S' to start saving up for all these neat devices!
Best backpacking gadgets from itravelnet.com - Travel Directory
Fun Family Days Out This Winter
Posted: 27 Nov 2012 04:07 AM PST
Winter days out are magic and fun for all the family. Don't sit indoors when these attractions are waiting for your visit.
Theme Parks
Test your snowball skills at Twinlakes Winter Wonderland Park in Melton Mowbray, Leicestershire. This all-weather park stretches over 70 acres and is illuminated with twinkling snow scenes, offering a little piece of magic during winter. Kids can meet real Reindeer and Snow White. There's even a synthetic ice rink for expert and beginner skaters and a Nordic skating ski track for the truly energetic. The whole family will have fun on a trip on the magical Express Train.
Hyde Park Winter Wonderland is London's favourite attraction in the winter months, offering families great days out. It spreads over a huge part of Hyde Park and has the country's biggest ice rink. You can visit Zippo's Circus or look out over London from a giant observation wheel. Slide around the icy castle as you wander around the Magical Ice Kingdom, or sit in a carriage pulled by ice unicorns. There's even an ice dragon in his own lair.
Escape the outdoor drizzle in the tropical forests of the Eden Project in Cornwall. Take the chocolate trail through the tallest rainforest and learn to make a chocolate lollipop. But they don't forget it's winter here and there's an ice rink open until March. Take a ride on the Sky Wire for a truly magnificent view over the famous Biome structures and outdoor gardens.
Castles
Visit ancient myths and 1,000 years of history at Warwick Castle. There are ruins and high towers, stately rooms and dark dungeons and lots of smelly, realistic scenes that keep younger visitors enthralled. Enjoy displays or jousting, falconry and jesters and a healthy stroll around the winter wonderland of the castle grounds.
Standing on the White Cliffs of Dover, Dover Castle has been probably the most important fortress in Britain, guarding the English Channel. Romans were here and built a lighthouse. Relive centuries of history as you wander around a network of tunnels that were excavated from medieval times and used to defend the Realm even during the Second World War.
Double moated Hever Castle, at Hever near Sevenoaks in Kent, is open all year round. The childhood home of Anne Boleyn, visitors can relive that Tudor era. There's a special audio tour aimed at children and miniature model houses to make a visit more fun. Costumed figures walk around inside the castle.
Weather Proof
Encourage those aspiring young astronauts with a visit to the National Space Centre in Leicester. You can explore the Solar System in the Stellarium, or seek out intelligent life and space bugs in the Universe. See the Moon rock exhibits and even try your hand at landing on the Moon.
Scribbling comes naturally to all kids, so encourage their artistic side at Zap Graffiti Arts in Liverpool. There are workshops that can last just over an hour or even a whole day, where your budding artists can learn how to be the next Banksy.
The National Railway Museum in York is a superb and free family day out. The museum has three huge halls packed with trains that are legends of railways all over the world. You can see Royal Trains and trains that carried the Chinese ballet. There's the Flying Scotsman, the Mallard and the Duchess of Hamilton. This is a day out when the parents will relive their childhood.
This guest post has been written by British blogger Denver. She is currently writing in collaboration with http://www.knowsleysafariexperience.co.uk.
Fun Family Days Out This Winter from itravelnet.com - Travel Directory
You are subscribed to email updates from itravelnet.com Travel Blog
To stop receiving these emails, you may unsubscribe now.
Email delivery powered by Google
Google Inc., 20 West Kinzie, Chicago IL USA 60610