| | |
| --- | --- |
| | |
---
5 Activities in the Turk and Caicos Islands
Posted: 26 Oct 2012 05:59 PM PDT
The Turks and Caicos Islands have everything you've dreamed of in a Caribbean vacation. Turks and Caicos resorts range from ultimate luxury to wonderfully affordable, so pick one that meets your pocketbook needs and prepare to enjoy the time of your life.
1. Grace Bay, Providenciales (Provo)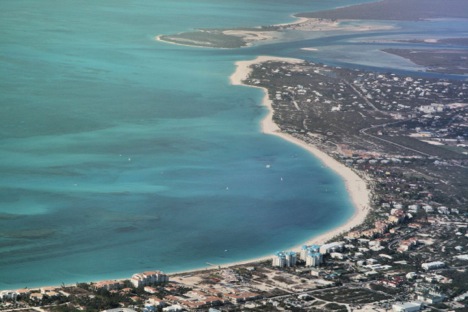 [Image source: tripwow.tripadvisor.com]
Acknowledged as the best beach in the world by many, Grace Bay offers a stunning sandy beach, close by restaurants and loads of beach chairs and umbrellas. Watersport equipment, day tours and great swimming and sunning can all be had in this lovely spot. Plan to while away some quality time here and immerse yourself in Caribbean beauty. Besides beaching it, wander along the bay and stop in any of the great restaurants and sample world-class Caribbean cuisine.
2. Wade's Green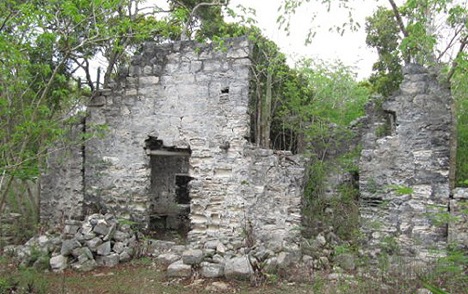 [Image source: oceanbeach.tc]
Head over to North Caicos for a peek at this well-preserved plantation. When Loyalists fled America after the Revolutionary War, many of them came here and were granted land by the Crown. Wade Stubbs, the owner of Wade's Green plantation, was the foremost plantation owner of the era, with 384 slaves and 3,000 acres mostly planted in cotton. For a bit of island history, Wade's Green offers picturesque ruins of plantation buildings. Call the National Museum for tour times. 
3. Salt Cay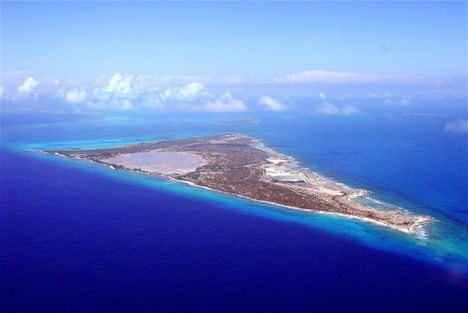 [Image source: Alfatango.org]
If you like laidback living, spend a day at Salt Cay, which has a large reef system perfect for snorkeling. Get away from the busyness of the usual Turks and Caicos ambience, and hop a plane or boat to this small island. Dive to see the HMS Endymion, which sank in 1790, fit for intermediate divers. Springtime visitors may catch sight of migrating humpback whales. Porter's Island Thyme is the place to go for delicious food.
4. Turks and Caicos National Museum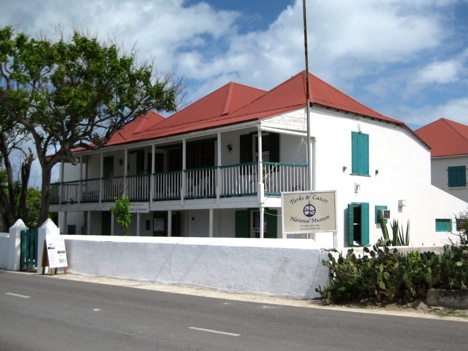 [Image source: Wikimedia Commons]
Should a rainy day come along, spend a few hours in Cockburn Town on Grand Turk at the museum. Shipwrecks, pirates, island culture, life in slavery times and the islands' rich biodiversity are all exhibited here. It's well worth a visit and will enrich your understanding and enjoyment of these beautiful islands. Open Monday through Saturday.
5. Middle Caicos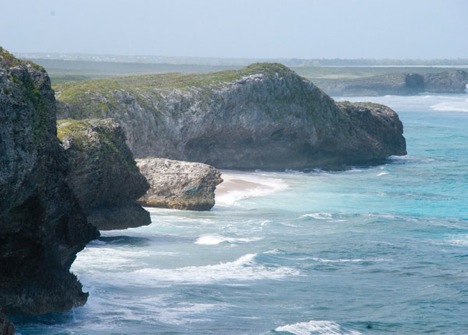 [Image source: wherewhenhow.com]
Spend a day exploring Middle Caicos. This interesting island has gorgeous beaches, lovely Mudjin Harbor, Middle Caicos Co-op and Indian Cave—all worth a visit or a day's exploring. A large island inhabited by only 300 people, Middle Caicos offers a different sort of experience from Provo. If you like to hike, try the Crossing Place Trail along the cliffs, but wear good walking shoes and take along bottled water. Stop by the Co-op for the largest collection of original handicrafts in the islands.
5 Activities in the Turk and Caicos Islands from itravelnet.com - Travel Directory
KL Tower and monorail, Kuala Lumpur – Malaysia
Posted: 26 Oct 2012 08:08 AM PDT
KL Tower and monorail, Kuala Lumpur – Malaysia.
Travel Photos: Kuala Lumpur Photo Gallery
KL Tower and monorail, Kuala Lumpur – Malaysia from itravelnet.com - Travel Directory
Posted: 26 Oct 2012 07:07 AM PDT
Need some tips on how to make your vacation more enjoyable and on how to stretch out your travel budget? With a little planning ahead of time, you can take advantage of wisdom garnered by experienced travelers over the years.
How to Find Low Fares
One of the biggest expenses for many vacations is the cost of airfare. One way to find lower prices is to check budget travel websites regularly. Note that airlines are constantly offering new deals to attract customers and to undercut their competition.
Look for travel consolidators for the lowest-priced tickets. If you do not mind extra stops and longer travel times, you can really save money by choosing multi-stop routes.
The time that you travel can also have a major impact on costs. Choose the off-season when possible to find lower fares. Additionally, choose days around midweek when prices are lower. If you are traveling internationally, the cheapest travel days can vary, so a little research will help you in choosing the right travel time.
Driving or Taking The Train Can Save Money
If you can spare the time, you can save significant money by driving or taking the train. Airline travel is not as luxurious as was in a previous age. There are often delays at the airport especially for international travel.
If you can drive or take the train, you may actually end up enjoying your travel more while at the same time saving money. Most travel websites allow you to book car rentals online. Make sure that you have an acceptable driver's license for foreign countries and study the local driving rules before your trip.
Staying Safe Online
If you plan to bring a laptop or mobile device with you on your trip, take some precautions to keep your data and communications secure and private. One good plan is to use special travel passwords during your trip.
Change these passwords frequently, keeping the list together with your passport and other important papers. Remember that the Wi-Fi in a hotel is not secure. Do not access bank or other important accounts unless necessary.
If it is necessary for you to access critical accounts during your travel, think about signing up for a virtual private network (VPN) service. These networks keep your online activity encrypted at both ends of the transmission. Some websites and social media platforms have special security protocols for traveling, including two factor authentication, so check to see if your sites offer such services.
Keeping Healthy While Traveling
The website WebMD has some useful tips for keeping healthy during your trip at http://www.webmd.com/vaccines/tc/travel-health-health-tools.
For travel abroad, you may want to consider vaccination or other preventative measures. For example, if you are planning a safari in an area known for malaria, you should take anti-malarial drugs designed to prevent the disease.
One common cause of illness during travel is failure to maintain a healthy diet. Make sure that you eat regularly with a good balance of fresh healthy foods. Avoid depending on packaged "junk" food, which tends to be high in sodium and fat.
Pay attention to drinking water and other liquids regularly in order to prevent dehydration, which occurs commonly during travel. The environment in airplanes, cars, buses and trains tends to sap the body of moisture. The stress of travel and lack of sleep can also contribute to dehydration.
Improper diet and dehydration can lower you immune system response leaving you vulnerable to illness. Proper sanitation is also important in avoiding disease. Avoid drinking the local water even if it is safe until you become accustomed to the environment. Be careful about swimming at natural freshwater sites even when the water is running.
Washing your hands frequently and using antimicrobial towelettes and hand cleaners can help guard against colds and the flu.
Avoid Crowds
If you are the type that wants to avoid the tourist crush, then plan your trip accordingly. If possible, go during the off-season.
Otherwise, check for days and times when crowd levels are at their lowest. Often this can offer cost savings as well. A good travel book or a little research on the Internet can provide information for almost any tourist site. Otherwise, you can ask local people while you are traveling for tips on avoiding tourist congestion.
Schedule travel times at night when possible to avoid traffic jams and big crowds. In some cases, you can include sleeping times with night travel. For example, you could reserve a sleeping compartment on a train.
In addition to the tips mentioned above, be sure to compare travel insurance quotes online at Kanetix's Travel Medical Insurance comparison service so you can save time and money. Kanetix compares real-time travel insurance quotes from the top insurance companies in Canada. If you are flying for a business trip, be sure to read First class savings: 12 tips for business travellers so you can make even more savings and gain some insight.
Savvy Travel Tips from itravelnet.com - Travel Directory
You are subscribed to email updates from itravelnet.com Travel Blog
To stop receiving these emails, you may unsubscribe now.
Email delivery powered by Google
Google Inc., 20 West Kinzie, Chicago IL USA 60610