| | |
| --- | --- |
| | |
---
Posted: 30 Aug 2012 08:06 PM PDT
Vacations are always something to look forward to. The obvious choice for lodging is a hotel. They're fairly easy to find and are usually in the heart of most travel destinations. Choice in hotels can eat away at a budget. One might encounter hidden fees, costs for in-room movies, and of course the mini-bar.
A vacation rental is a great option to save money. With amenities like full kitchens, one can save on eating out too. Not to mention there is more room, which means more people can come along and split the cost. If planning a trip, consider pros and cons of rental homes and then a hotel, and see which one will be better for your budget.

This infographic was brought to you by Cape Portfolios, a leading villa rental specialist in Cape Town with over 200 luxury holiday properties in South Africa and Mauritius.
Infographic: Homes vs Hotels from itravelnet.com - Travel Directory
Backpacking in Europe – Ten Must Visit Destinations
Posted: 30 Aug 2012 06:59 PM PDT
Europe remains incredibly popular as a backpacking destination as there is so much on offer and so much to see. There are some of the world's most exciting cities, most beautiful scenery and incredible cultures and histories at every turn. You probably won't be able to visit them all but they'll definitely give you some food for thought when you're planning your backpacking holiday. It's incredibly hard to pick a definitive top ten destinations for a backpacking break in Europe so we've instead picked ten of our favourites.
10. The Baths in Budapest
Budapest is one of the most exciting cities in Europe but the thermal baths have to be one of the highlights. Built over 500 years ago the baths offer you beautiful warm waters in an incredible location; perfect for recovering from a night spent on the islands partying.
9. The Alps
The Alps are absolutely stunning whatever time of year it happens to be and you simply can't get a more impressive landscape in Europe. Taking the Mont Blanc express from Chamonix to Zermatt in Switzerland is an absolute must and gives you views of beautiful mountains, forest, snowy landscapes and waterfalls.
8. The Reichstag
Germany's most important building the Reichstag is an architectural splendour like few others anywhere in the world. The exterior may be incredible but it is the interior that will really blow you away with its incredible décor and amazing domed ceiling. Berlin is incredible as a city but this remains the highlight.
7. Tallinn
Tallinn is the capital of Estonia and boats some of the world's most incredible architecture. The fairy tale castles are undoubtedly the highlight and this is an incredible destination just to wander the city streets and lose yourself in a very strange atmosphere and ambience. It's also fast becoming a hedonistic capital of Europe with incredible parties and clubs on offer.
6. The Acropolis
Standing over Athens the Acropolis is one of the most important sights in Greek history and remains one of the best things to see on a trip to Europe. The Parthenon is the highlight but the whole area is alive with incredible remains of one of the world's most important historical civilisations.
5. The Grand Canal
The Grand Canal in Venice is one of the most impressive sights in Europe as it really is the centre of everything that makes Venice what it is; an island city with incredible architecture and an atmosphere like no other. The Grand Canal really is one of the most romantic and exciting sights in Venice and well worth your time to explore – though you might want to skip the somewhat expensive Gondolas.
4. The Sagrada Familia
Barcelona and one of the world's most famous churches the Sagrada Familia is perhaps the world's longest work in progress. It was started in 1882 and still hasn't been completed. Yet it remains one of the most beautiful and interesting Roman Catholic churches in the world.
3. Prague Castle
Prague is one of Europe's most beautiful cities and Prague castle is the highlight. This complex includes a beautiful church, impressive fortifications and some truly beautiful views. Prague castle is the highlight of any visit and really is one of the most interesting historical castles in Europe.
2. The Sistine Chapel
While the Coliseum in Rome is fantastic it palls into insignificance compared to the beauty of the Sistine Chapel. While Michelangelo's work dominates the ceiling the whole chapel is incredibly beautiful with works by Botticelli, Perugino and Pinturicchio sprawled along the most incredible walls and ceiling the world has ever seen.
1. The Eiffel Tower
The Eiffel Tower is probably the most famous monument in Europe and it remains one of the best experiences for any visit to Europe. Set in beautiful gardens this towering iron monument stands as an incredible monument to French culture and history. It also provides access to some of the best views of Paris possible so you should definitely head to the very top!
Backpacking in Europe – Ten Must Visit Destinations from itravelnet.com - Travel Directory
Posted: 30 Aug 2012 06:23 PM PDT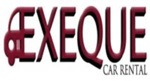 exequecarrental.co.za
We are a cash car rental company in Johannesburg that assists the customer in renting a car for cash at a affordable price.
Cash Car Rental
Travel Directory: Johannesburg Car Rental
Exeque Car Rental from itravelnet.com - Travel Directory
4* hotels in London from £50.00
Posted: 30 Aug 2012 04:15 AM PDT

Lastminute.com are offering 4* hotels in London from £50.00, available for the rest of this week.
4* hotels in London from £50.00
Travel Deals: Lastminute.com
4* hotels in London from £50.00 from itravelnet.com - Travel Directory
You are subscribed to email updates from itravelnet.com Travel Blog
To stop receiving these emails, you may unsubscribe now.
Email delivery powered by Google
Google Inc., 20 West Kinzie, Chicago IL USA 60610